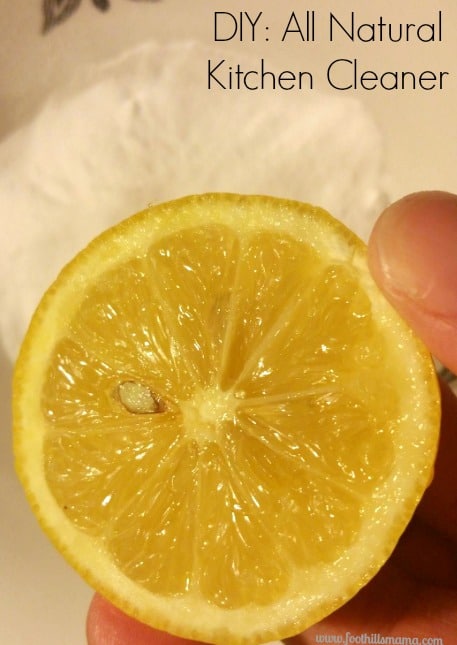 I went to deep clean my kitchen this morning and discovered that I was out of my favorite orange cleaner (that's what I get for letting my son help me clean). Anyway….I did NOT want to go buy more (I live 20 minutes from the store), so I was trying to figure out what I could clean up with and it hit me.  I have a fruit drawer full of lemons and an extra box of baking soda!  Time to get some natural cleaning done!
Have you used this natural method before?  It's super easy!  Just cut the lemon in half and dip it into baking soda and use it as sort of a scrubbing sponge.  Scrub the area and then wipe down with a wet cloth.  That's it! 🙂
Check out the difference in my stove top after I used this:
Before (after my son decided to cook):
Process: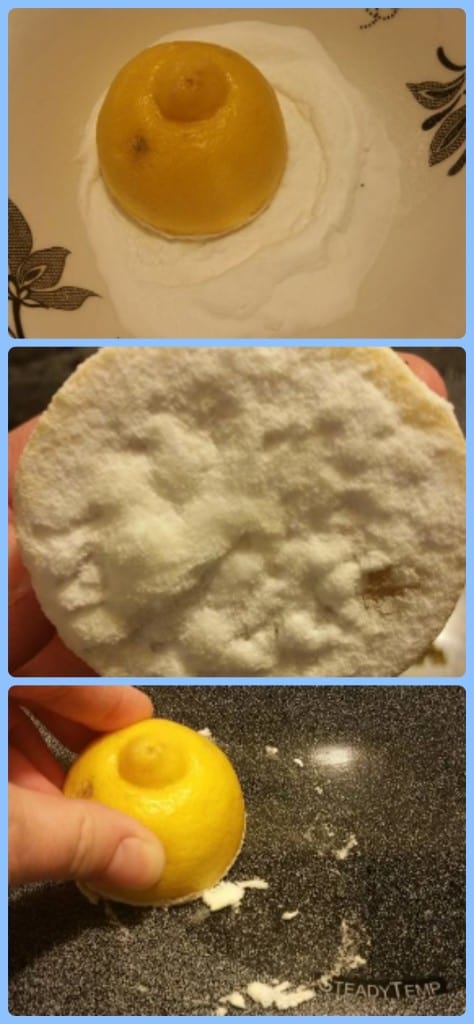 After:
So, I call this one a win!! It was cheap, easy, natural and oh my goodness does it smell good in my kitchen now!