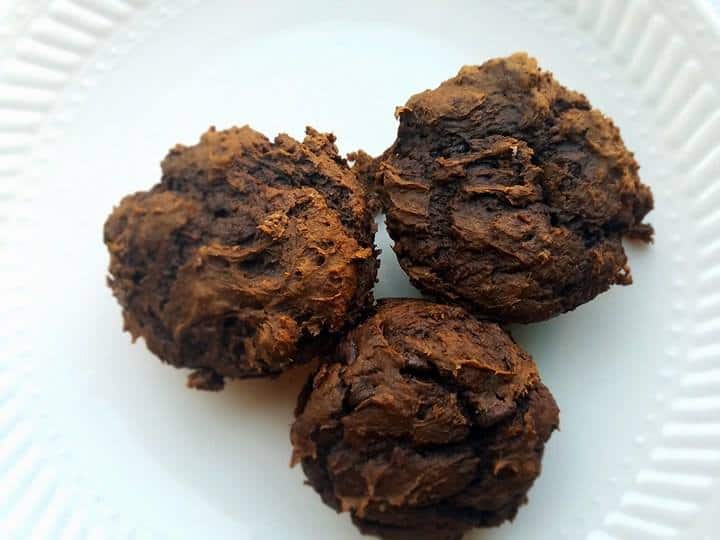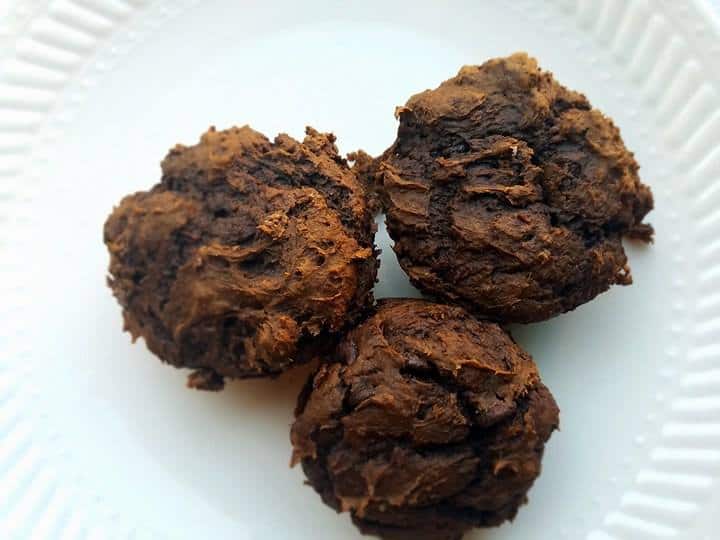 Are you tired of all things pumpkin yet?  I'm not!  It is still October after all.  The thing is though, I also really like chocolate so I can never decide which dessert to go with.  So, why not both?  I decided to whip together these Pumpkin Chocolate Chocolate Chip Muffins and boy was it easy!
It takes just 3 ingredients!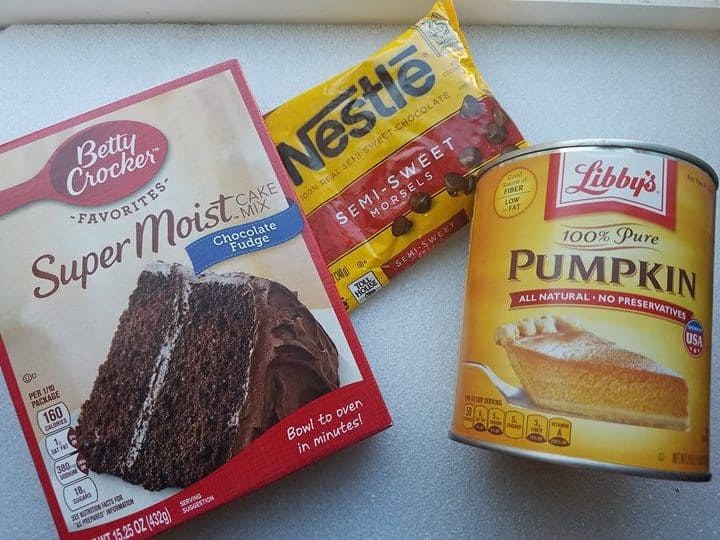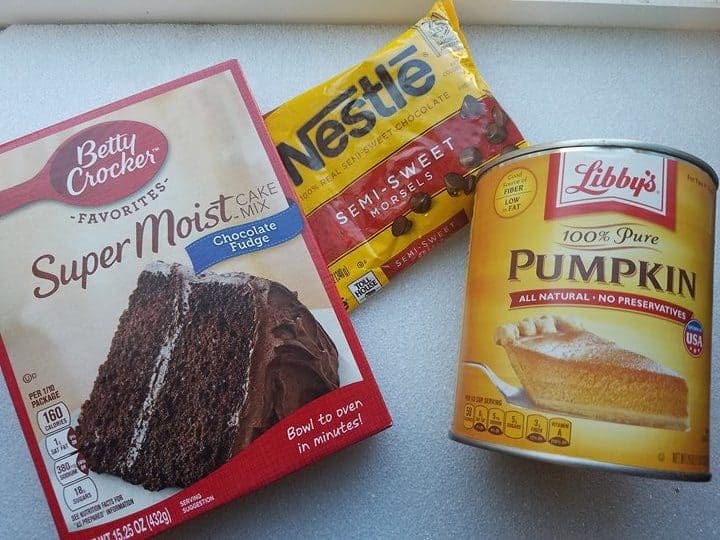 I used just a box of chocolate cake mix, canned pumpkin and chocolate chips.  Yep, not kidding.  That is it!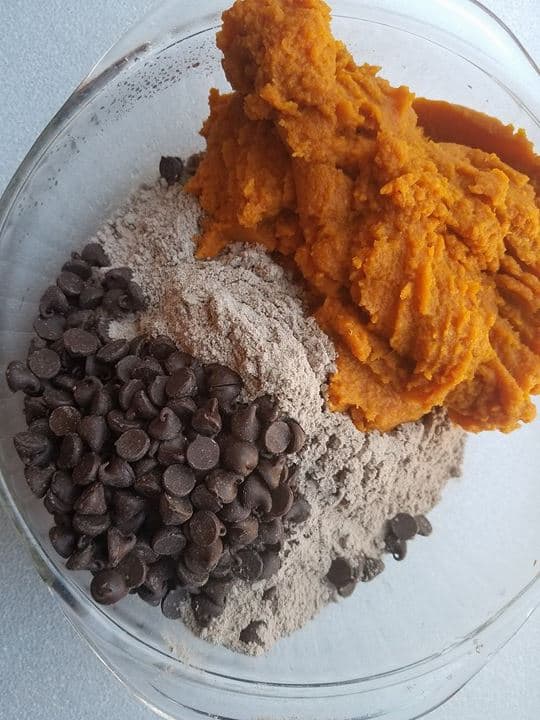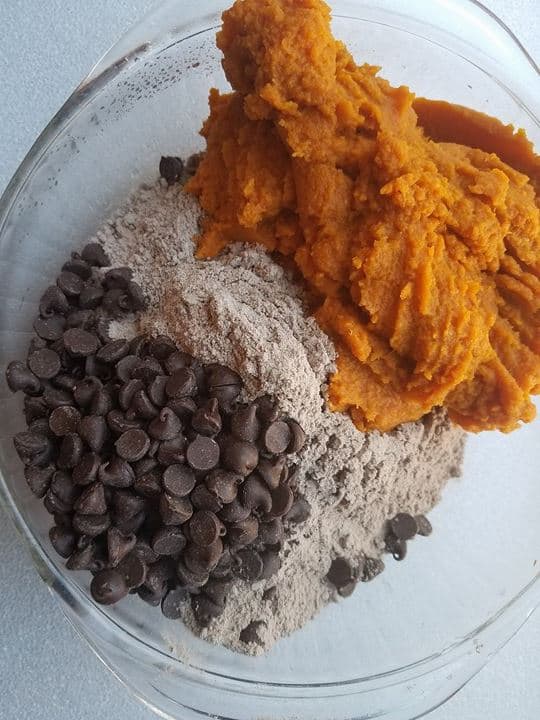 Mix the three ingredients together, the mixture will be creamy, but thick.  Spoon into muffin or cupcake tins and bake at 350 degrees for 20-25 minutes.  The mixture, again will be very thick, so if you are looking for a pretty muffin, you will need to smooth out the tops of the muffins before baking.  Me personally, I don't care what my cupcakes look like, I just want them yummy!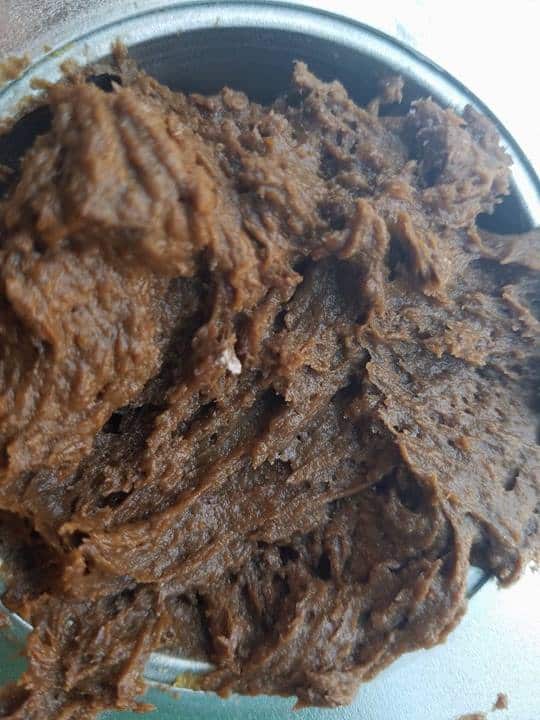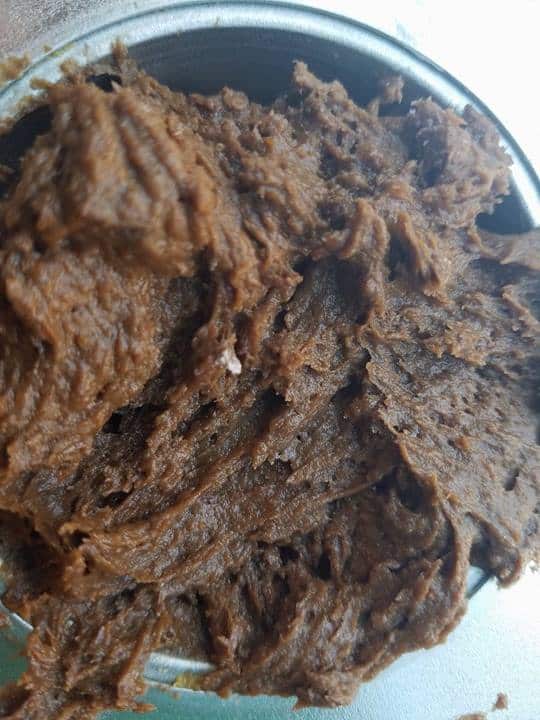 Here's what you need:
A box of chocolate cake mix
One can of pumpkin
Chocolate Chips (I used half a bag, but feel free to use the whole thing…go hog wild!)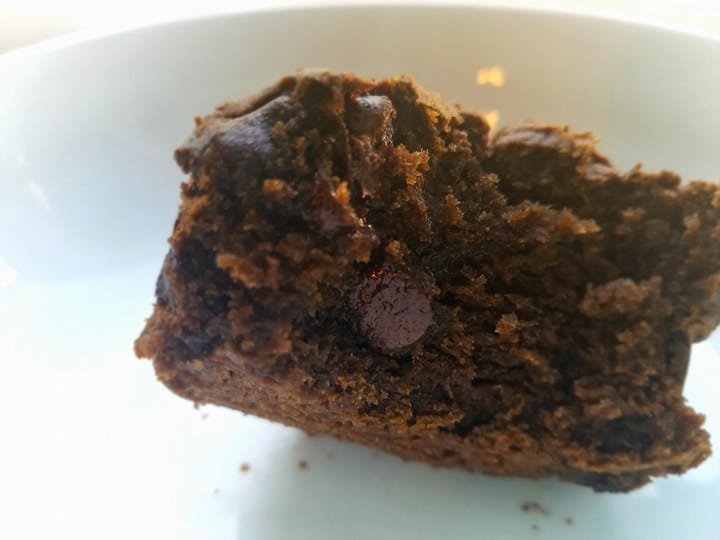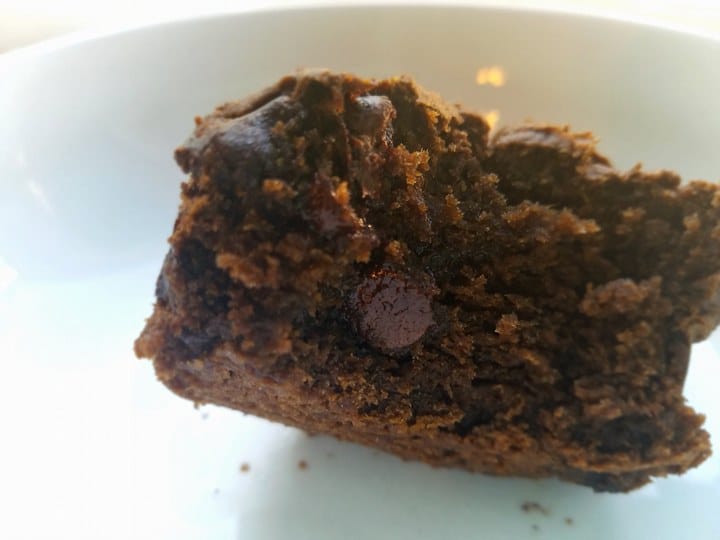 As you can see, I enjoyed my muffin right away and it was delicious!  Full of ooey, gooey, chocolatey goodness!