It's officially PUMPKIN SPICE LATTE SEASON! Yes, yes, yes, it's finally here! For us in Arizona, that means it's finally going to start dipping below 110 degrees. Woo hoo! Let's get this party started.
Best Low Carb Pumpkin Spice Latte
I've tried to perfect this low carb pumpkin spice latte. It had to be just sweet enough, without making it too high in carbs. I'm not a huge fan of just using monkfruit, so I knew I wanted some vanilla, too. This mix seems to be the best, at least my husband thinks so – and so do I! 🙂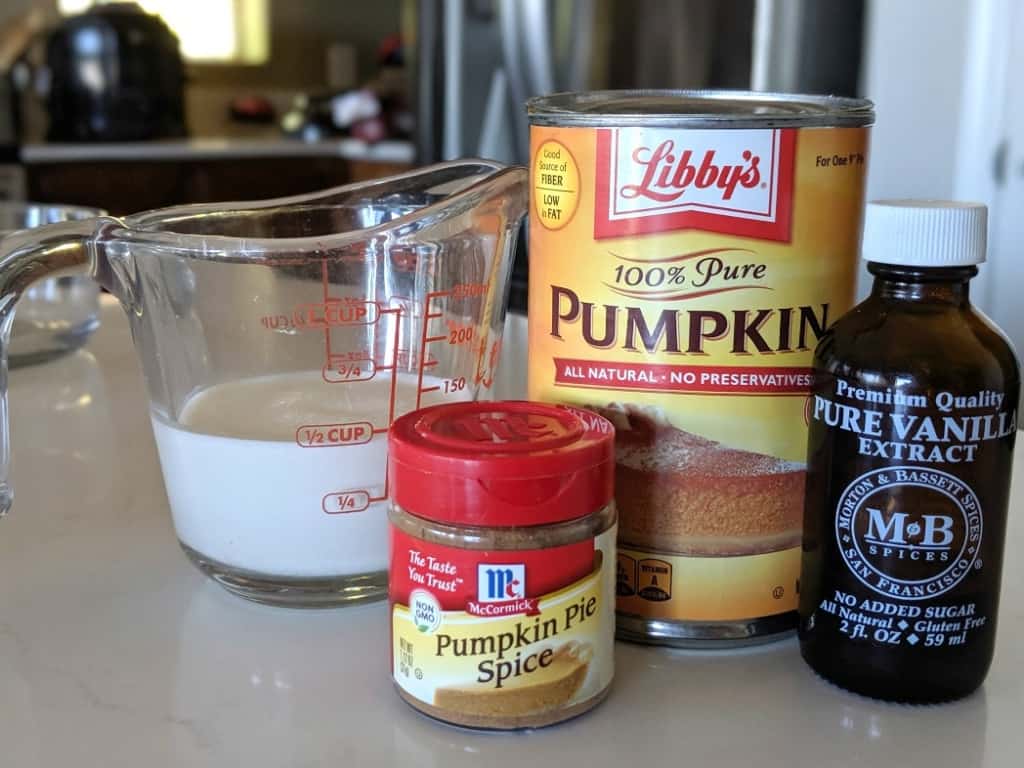 How to Make a Skinny Pumpkin Spice Latte
You can order a skinny pumpkin spice latte at Starbucks or make it at home for a fraction of the price.
How Many Carbs is in a Pumpkin Spice Latte?
The amount of carbs in your latte depends on how you make it! Pumpkin isn't high in carbs, especially when used in such small amounts, but you have to watch the sweeteners and whipped toppings – and make sure you use a low carb coffee creamer (or heavy cream like I did).
I like to use this low carb whipped cream or this zero carb foam topping on all of my lattes.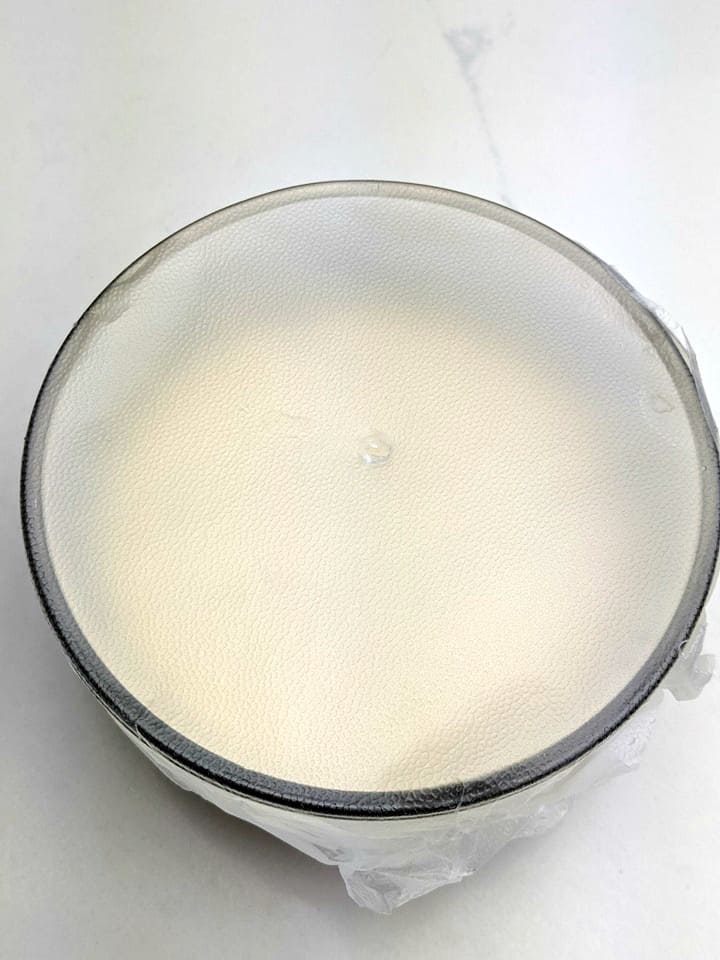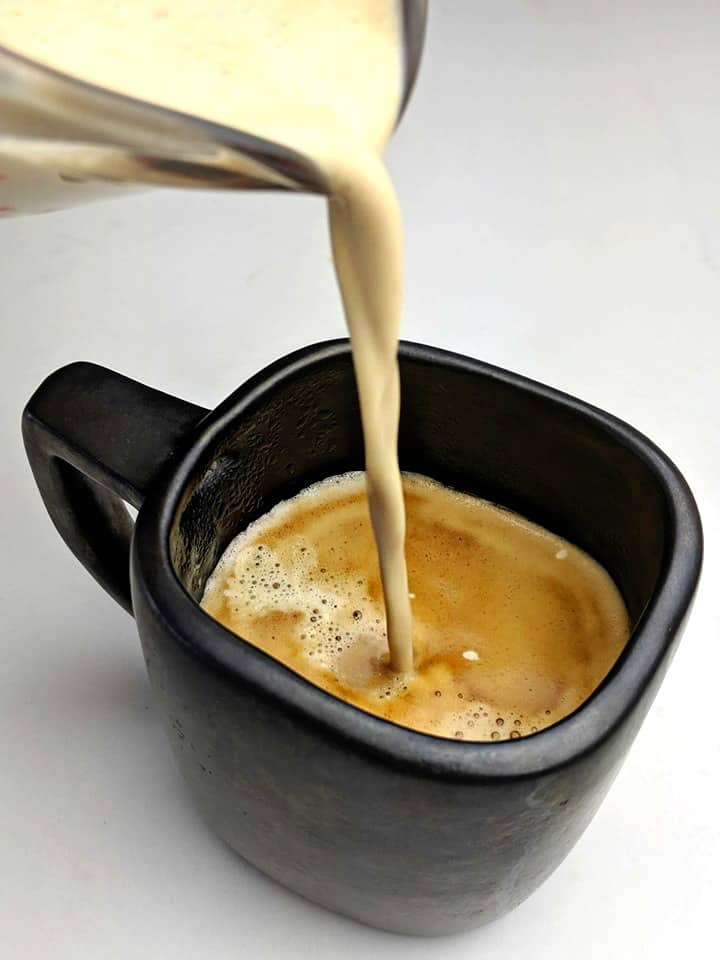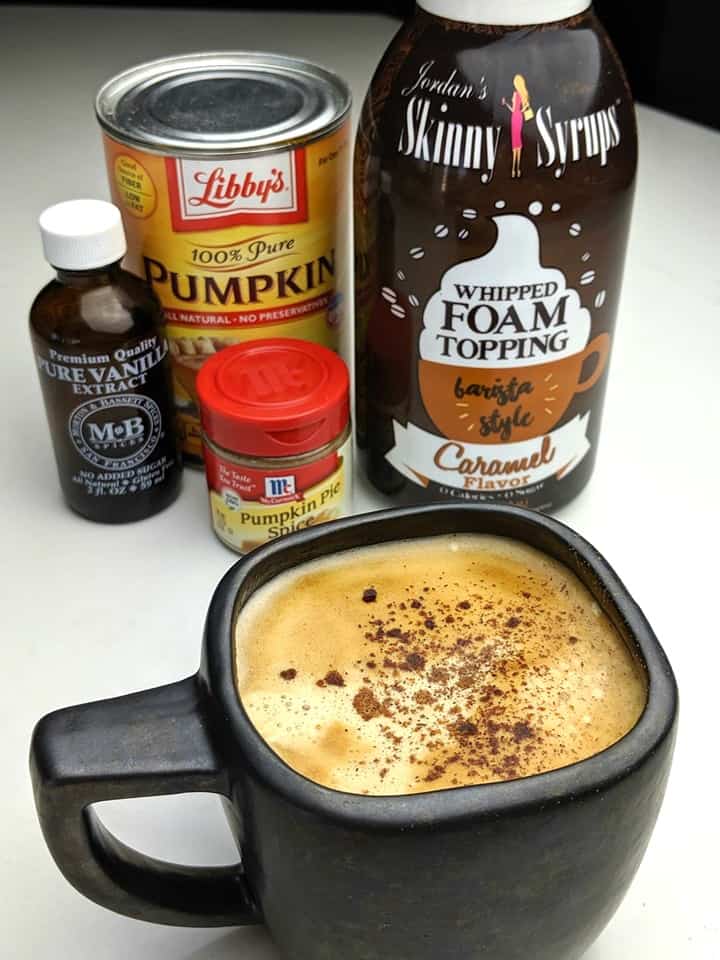 Either way, this low carb latte is delicious. I like mine without foam, but I use whipped cream on top. My husband loves the foam, especially the caramel and salted caramel flavors.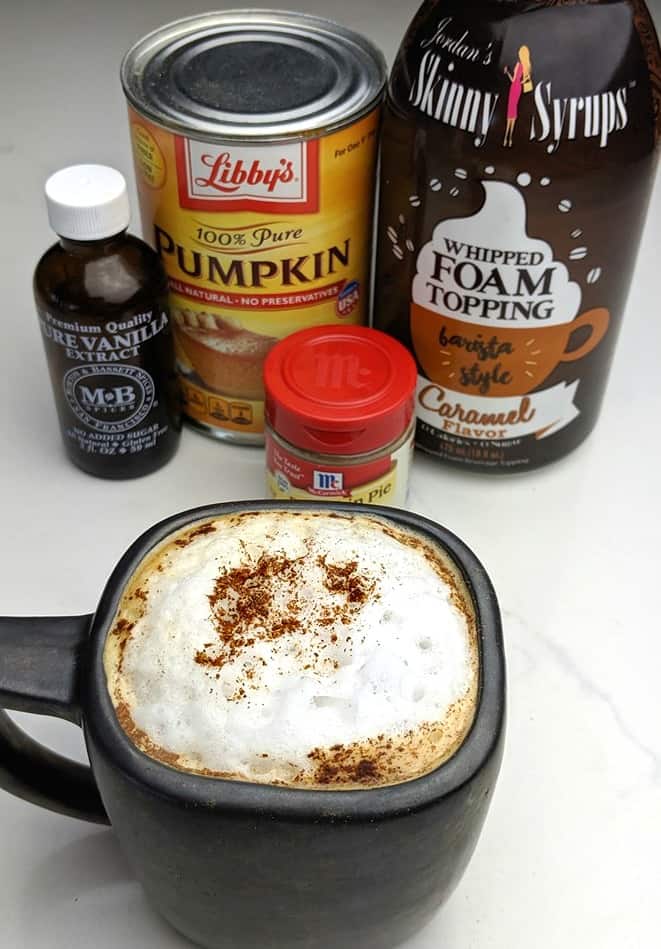 Print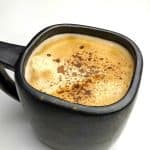 Best Low Carb Pumpkin Spice Latte
---
Description
Make this skinny pumpkin spice latte at home!
---
Scale
Ingredients
1/2 cup heavy cream (3.5g carbs)
4–8 shots espresso (depending on how strong you like it)
1/2 teaspoon vanilla or vanilla bean paste
1–2 teaspoons monkfruit/sweetener (depending on how sweet you like it)
4 tablespoons pumpkin puree (2g carbs)
1/4 teaspoon pumpkin spice
whipped topping or 0 calorie foam topping (optional)
---
Instructions
Combine milk, pumpkin puree, sweetener, pumpkin pie spice, and vanilla in a small microwave-safe bowl.
Cover the bowl with press n seal wrap and poke hole in the top for venting.
Microwave 1-2 minutes. Use steam wand on espresso maker or whisk vigorously until the mixture is foamy.
Pour espresso into coffee cups, top with foamed milk mixture and (optional) low carb whipped cream.
---