We've been doing low carb for a little while now and it's the only thing that's helped me maintain and/or lose weight (depending on the week) after surviving Thyroid Cancer and having my thyroid removed. It's so easy for me to gain weight, I hate it. The other diets weren't working and I get super crazy (like I want to kill people!) on Keto, so low carb is the best option for me. With that being said, I still love sweets so I discovered a way to make low carb whipped cream.
Low Carb Whipped Cream
What will you put your whipped cream on? We dipped our strawberries in it, and Sapphire had some chocolate chips (not low carb! Skip these! lol) on hers.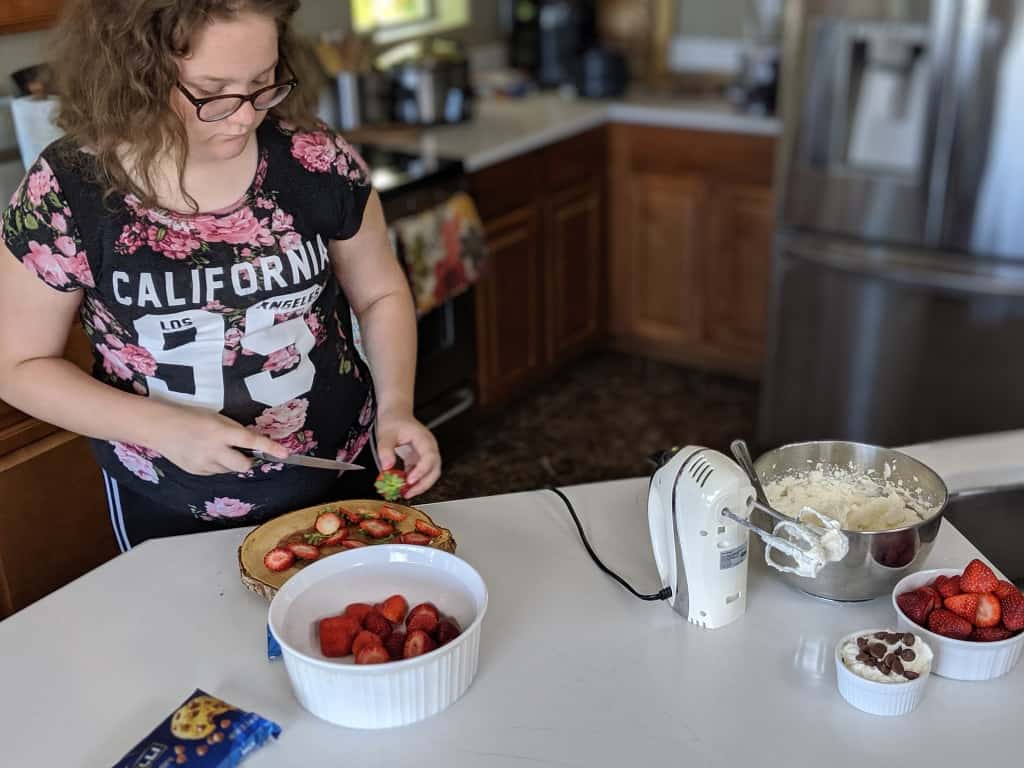 Ingredients for Low Carb Whipped Cream
You have several options when it comes to making an easy low carb whipped cream. Start with heavy whipping cream, then add in vanilla. I like using vanilla bean paste because it's freaking delicious and tastes WAY better than imitation vanilla.
For a sweetener for low carb whipped cream, you can use 2 teaspoons Erythritol, or follow the directions in the video and use swerve powdered sugar.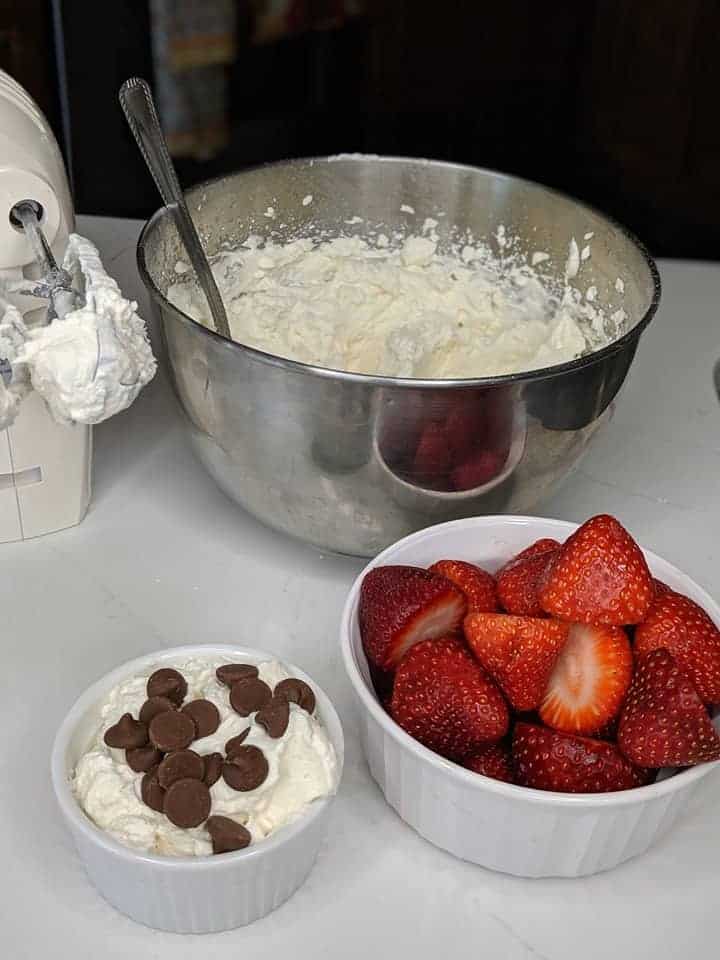 Secrets to Thick Low Carb Whipped Cream
There are a few "secrets" to making the best, thickest low carb whipped cream:
Heavy cream, metal bowl, and mixers MUST BE VERY COLD. I put mine in the fridge overnight before I make my whipped cream. If the back of your refrigerator is colder, place everything in the back. You don't want the cream frozen, but it needs to be very, very cold.
Make sure your bowl and beaters are very clean. Extra residue can mess with the cream's end result.
Use this vanilla bean paste. It makes a WORLD of difference in flavor. I know it's a pain in the ass to order ONE ingredient before you can make such a simple recipe, but if you try it with regular imitation vanilla, then try it with this paste, you'll never go back. Trust me!
Carb Count: 0g for Erythritol, 1g NET Carbs for Swerve, 2g for vanilla bean paste
How to Make Low Carb Whipped Cream
I love how simple this recipe is! Sapphire really enjoyed making it, too.
Print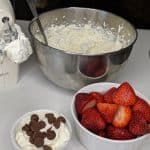 Low Carb Whipped Cream
---
Description
The most delicious, thick, low carb whipped cream you'll ever make!
---
---
Instructions
Pour 2 cups heavy cream into cold metal mixing bowl.
Add vanilla bean paste.
Mix for 2-3 minutes.
Add 2 tablespoons Erythritol (or swerve powdered sugar).
Continue mixing until peaks form. This will take 5-10 minutes.
Store in an airtight container in the fridge for up to 3 days.
---
Low Carb Breakfast That AREN'T Eggs
PIN IT FOR LATER! 🙂